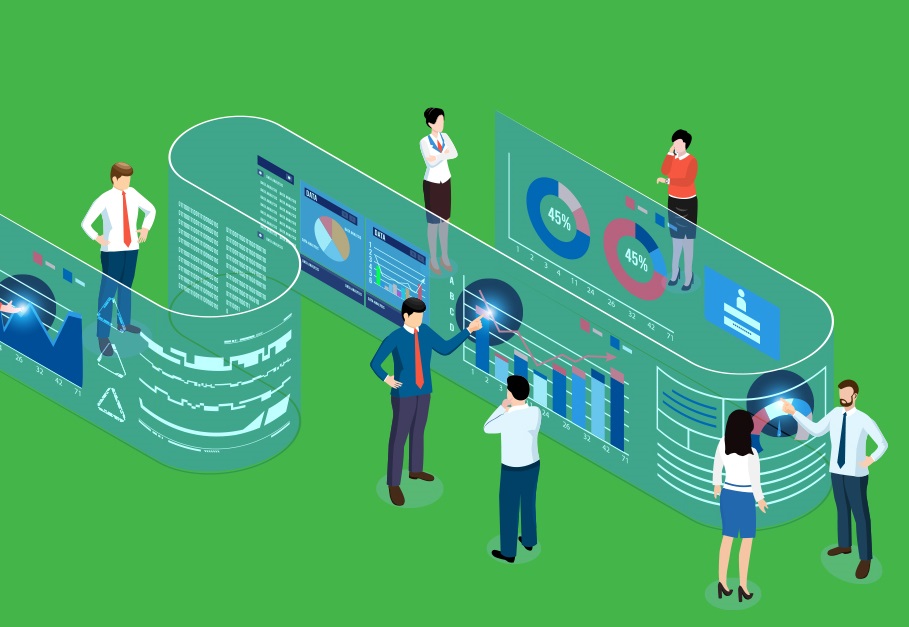 Solutions & services
DATA ANALYTICS SOLUTIONS AND SERVICES
TERABYTE diversify their solution and service portfolio to data-oriented/big data/data-analytic solutions and services. They started to offer data preparation, AI/ML logics, business intelligence (BI) solutions, consulting and services. TERABYTE have very significant customers references in various businesses. Especially, manufacturing, retails and so on.
As huge amount of data growing since mobile first, cloud first era. Both structure and unstructured data are valuable for business competitiveness and survival. Business can utilize huge amount of data by implementing big data and not only big data, AI (artificial intelligence) / ML (machine learning), such as e-KYC and facial recognitions plays much significant roles by enable worth of data for business from these big data.
Now, TERABYTE can help customers for these innovation solutions including advanced analytics, AI/ML, big data and blockchains by our consultants who have domain experts in various businesses including banking, insurance, manufacturing, food and beverages and so on.
Our solutions and services portfolio are as follows:
Advanced Analytics, AI/ML Solutions from

Business Intelligence (BI) Solutions from

one of the leading IT solution provider in Thailand
Solutions & Services